and The Last Day Saloon Present
Live Benefit Concert
for the


McKenna Faith

Special guest jam

Friday
December 14, 2012


At the
Last Day Saloon
Downtown
Santa Rosa, CA

The Barrel Is Now There at 120 5th St.
Please feel free to drop off food at any time
from now through Christmas. Thanks!!
Christmas will be playing songs from their free Christmas CD that is available now at rudolfmusic.com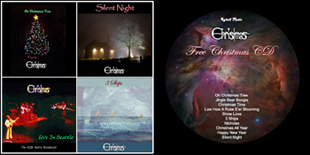 Tickets $10. at the door with at least 1 can of food - Bring 5 cans of food and receive a Free Christmas CD

Tickets | PDF Flyer


For more information contact
info@rudolfmusic.com
Update 12/24/12: Thank you all! Clip 1 | Clip 2


Home